---
All professionals at Irwin Dental Center maintain the highest levels of accreditation and pursue ongoing education to stay abreast of the latest trends in dentistry. Read on to learn more about our staff's experience and training.
Dr. Todd R. Irwin, DMD
Dr. Irwin is a Pacific NW native. After attending college at University of Utah for undergraduate studies and University of Louisville Dental School in Kentucky, he returned to Washington State to be closer to family and friends. Dr. Irwin is passionate about dentistry and is known to use vacation time to further in dental education by either taking courses or reading dental material. Dr. Irwin has five children and when he isn't working, enjoys playing golf, spending time with family and friends and traveling.
Education/ Affiliations:

University of Utah, Medical Biology
Graduated from University of Louisville School of Dentistry, Doctor of Medical Dentistry 1997
President Olympic Peninsula Dental Society 2001- 2007
WSDA House of Delegates, Delegate 1999-Present
Fellow Pierre Fauchard Academy
International College of Dentist Fellow 2014- Present
Member Seattle Study Club, Olympic Peninsula Study Club, ADA / WSDA / OPDS
WSDA Board of Directors 2016-2022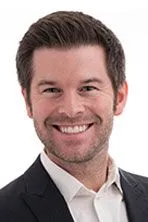 Dr. Patrick Orme, DMD
Dr. Patrick Orme grew up in Puyallup, WA and went to undergrad at Central Washington University completing his Masters in Biomedical Science from Midwestern University Arizona. He then attended dental school at Midwestern College of Dental Medicine Arizona. Upon graduation, he then completed his Advanced Education in General Dentistry at Langley Air Force Base and has been stationed at Holloman AFB in New Mexico the last three years serving as a dentist in the Air Force.
Having ties to the area, he and his wife have always dreamt of one day moving to Port Angeles and are excited to finally make it their home along with their newborn son and two fur babies! He is very passionate about dentistry and can't wait to start serving the community both in and out of the dental chair!
Outside of work, he is an avid outdoorsman. He loves to backpack, hike, fish and take landscape photography which makes the Olympic Peninsula the perfect place to call home!
Affiliations:
American Dental Association
Washington State Dental Association
Olympic Peninsula Dental Association
---
Registered Dental Hygienists



Lacey
Lacey graduated from the Dental Hygiene program at Pierce College in 2010 and joined the Irwin Dental Center team that same year. Lacey loves her patients and truly enjoys her profession. She was born and raised on the Olympic Peninsula and loves what it has to offer. Lacey is married, has one daughter and when she's not working she enjoys biking, hiking, traveling, cooking and spending time with her family.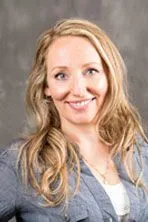 Tara
Tara has worked for Dr.'s Irwin and Riggs since she finished hygiene school in 2000. When she is not working Tara stays busy raising her two sons and enjoying the outdoors. She and her boys love to surf and going to the beach.
Twyla
Twyla joined Irwin Dental Center in 2010. She was a dental assistant for 10 years before returning to school to pursue dental hygiene. She is a graduate of Peninsula Community College and Shoreline Community College. Twyla and her husband have three children and she is proud to be a member of one of the founding Sequim Pioneer Families. When she's not cleaning teeth she enjoys running marathons, reading, vacationing and spending time with her family.
Rachel
Rachel graduated from Pierce Dental Hygiene School in 2012 and is excited to be a part of the Irwin Dental family. Rachel finds joy in connecting with her patients while working toward the common goal of achieving optimal oral health. She is passionate and thankful to be serving the community in which she was born and raised in. Outside of work Rachel keeps busy raising her two little girls with her husband. They enjoy camping and spending time on the Olympic Peninsula, Lake Crescent Lodge being their favorite.
Stacy
Stacy was born and raised in Southeast Alaska where her love for the outdoors came naturally. When asked what she enjoys most about our area she states 'I love the PNW because it reminds me so much of Southeast Alaska without being stranded on an island!' Stacy graduated from Clark College in 2001 and loves the relationships and trust she has built with her patients over the last 18 years. I am excited to be joining the Irwin team knowing their high level of patient care along with keeping the family feel of the small town. In my spare time I help coach my three boys in sports, volunteer at community events, hike and spend as much time as I can at the beach with my boys and dogs.
---


Administrative Staff
Lindsay
Lindsay is Irwin Dental Center's Practice Manager. She's been with the practice since 2004 and prior to her promotion to director was our lead Treatment Coordinator. She's known for her professionalism, integrity and leadership. Before her career with us Lindsay was an Operations Supervisor for a local bank. Lindsay loves seeing how a person's confidence and happiness can be transformed by a beautiful, healthy smile.
Amber
Amber is a long time Port Angeles resident who joined our team in 2015. Prior to working at IDC she worked for the same retail store for 13 years and brings the same welcoming smile many will recognize. Amber's friendly demeanor easily puts patients at ease the minute they walk in the door! Outside of work she enjoys baking, gardening and exploring the peninsula.
Candis
Candis is our Insurance Assistant and has been with Irwin Dental Center since July of 2002. In this time has worked both as a dental assistant and as business staff. She is truly a 'people' person and loves helping our patients in any way she can. Prior to joining our team she and her family were also patients! When not working, Candis enjoys life on the Olympic Peninsula with her family.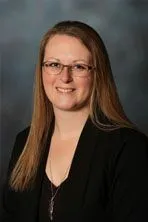 Laura
Laura is a native to the Olympic Peninsula and has over eight years of experience in the dental field. She is passionate about helping patients understand their treatment options so they can make informed decisions that will best meet their needs. She is excited to be joining the IDC team and is looking forward to getting to know our patients! She has two children and enjoys spending time with them and hosting gatherings for friends and family.
Tanya
After many years chairside and then taking over as Hygiene Assistant after Dr Riggs retirement, Tanya has transitioned to the front office as Hygiene Coordinator to continue on with her dental career. Her 30 years of clinical experience is invaluable as she continues to assist both hygienists and patients in their dental care.
---
Registered Dental Assistants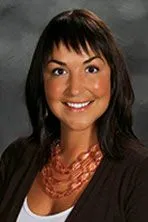 Tabi
Tabi joined the practice in May of 2014 but has been in the dental field since 1999. She was born and raised in Port Angeles and having been an assistant to Dr. Temres at Fifth Street Dental Clinic she will be a familiar face to many. Outside of work she enjoys cooking and spending time with friends and family.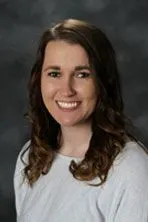 Heather
Heather has been in the dental field for the past 12 years and is a long time resident of the Olympic Peninsula. She is married with two children. When not working, she loves to fish, hunt, hike and spend time with family and friends.
Allison
Allison joins IDC after relocating from Ellensburg! She and her husband both grew up in Port Angeles and are happy to be home, to raise their family on the Olympic Peninsula. With 5 years in the dental field, she truly enjoys her profession and values the relationships built working chairside with patients. In her free time, Allison and her family enjoy hiking, hunting, fishing and gardening.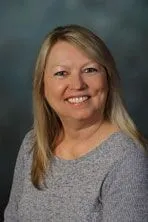 Tina
Tina is joins us with over 30 years' experience working as a Dental Assistant. She has always enjoyed her profession and takes pride in helping patients feel comfortable and well taken care of in the dental chair. When not at work, Tina enjoys riding her horses, crafting, gardening, camping and spending time with friends and family.